Online-Therapy has a solid reputation as one of the top online counseling services available. It's more than simply chit-chat. It's a comprehensive set of tools. You'll have access to all of the resources and tools you'll need to be happier.
During the workweek, consumers may contact a trained therapist by live chat, email, or text message with Online-Therapy. Cognitive-behavioral therapy is used by therapists to assist people to deal with a wide range of challenges in their everyday lives. You'll also get access to worksheets, an activity plan, a daily journal, and even online yoga and meditation programs that you may discuss with your therapist.
How does Online-Therapy work?
The foundation of our whole operation is cognitive-behavioral therapy (CBT), which is one of the most widely utilized psychotherapy treatments for treating mental health issues. CBT aids in the identification, challenge, and resolution of dysfunctional ideas, actions, and emotions.
Check out the video to learn more about what's included in your membership from Dr. Elizabeth Lombardo, Ph.D. For further information, see the section below.
The goal of Online-Therapy.com is to offer a distinct kind of online therapy platform. Its method is based on cognitive-behavioral therapy (CBT), a psychosocial intervention aimed at improving mental health by confronting and modifying unhelpful cognitive distortions and habits.
The platform's eight-part guided treatment programs are precisely customized to a number of mental and behavioral health conditions, including anxiety, rage, obsessive-compulsive disorder, insomnia, addictions, and depression, and use CBT as its foundation.
Online-Therapy eight-section plan is available for free. You'll gain knowledge and practical tools, such as worksheets, to assist you in identifying and overcoming mental health challenges. Videos of yoga and meditation, diary activities, and workout regimens can all help you enhance your mental and physical health.
Screening Process for Therapists and Counselors
Therapists must have an MA, MS, MSW, Psy., or Ph.D. in counseling, social work, clinical psychology, or a related mental treatment profession in order to register as a counselor with Online-Therapy. They must also be licensed by the state board and have not received any disciplinary measures in the last ten years.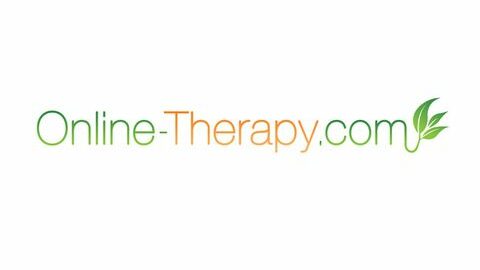 Get Help With
Addiction
Agoraphobia
Anger
Anxiety
Bipolar
BPD
Depression
GAD
Health anxiety
OCD
Panic attacks
PTSD
Relationship
Social anxiety
Speech anxiety
Stress
Weight Problems
Insomnia
Types of Therapy & Session Offered
Through their own worksheet, users may communicate with their therapist as often as they like. You also receive one 30-minute chat session every week (2 per week with a premium membership) and unlimited SMS messages with a regular or premium subscription.
You will also get your own personal daily notebook to keep track of your progress and musings, as well as access to the company's yoga and meditation videos.
Online-Therapy matches you with therapists based on your profile, but you can change therapists at any moment. Therapy is provided through a pre-designed program, but there is no specific time restriction for finishing it.
While Online-Therapy does not take insurance, you can use an HSA or FSA to pay for your treatment.
Online-Therapy Pricing & Special Offers
| | | |
| --- | --- | --- |
| Plan name | Price per week | Live sessions |
| Basic plan | $39.95 | N/A |
| Standard plan | $59.95 | 1 per week |
| Premium plan | $79.95 | 2 per week |
#The first month of each plan is discounted by 20%.
Online-Therapy offers three different membership options, based on how often you'd like to have a live session with your therapist and whether you want text messaging and express answers.
#Although the starting price of $39.95 a month is more than other competitors, it is still considerably less than the cost of an in-person therapy session.
#You may gain access to the company's online treatment program, which includes daily communication with your therapist and will assist you through your day-to-day issues, for just $31.96/week (with a 20% discount on the first month) (Monday-Friday). That's less money than you'd spend on a single face-to-face counseling session.
#You may also cancel your subscription at any moment.
What's Unique About Online-Therapy?
Online-Therapy is known for its use of cognitive-behavioral therapy, a kind of psychotherapy that focuses on modifying dysfunctional behaviors, beliefs, and emotions in order to solve issues. It's a school of thinking that focuses on finding answers and encouraging patients to adjust their behaviors in order to get better outcomes.
Users of Online-Therapy are provided a one-of-a-kind workbook that is full of worksheets that they may fill out and discuss with their therapist. Worksheets, exams, and a daily journal are used to keep track of your progress and stay on track with your therapy.
You can also benefit from yoga and meditation courses, as well as a forum where you can meet other people who are in a similar situation to you.
What Customer Have to Say about Online-Therapy
"I love the daily feedback from my therapist on my previous day's worksheets and comments." Tamara
"My therapist is thoughtful and provides helpful realistic feedback."
Rhiannon
So far so good :)"
Krissy
"Really good when you find the right therapist"
Lillian
"My therapist has really followed up promptly and with thorough knowledge of my posts. It is clear he cares and is taking the time to go over everything I say. His advice is helping with my anger issues. He has shown compassion and a real understanding of my problems. I feel I am getting good value out of this process. The future is beginning to look more hopeful. I would definitely recommend this online therapy site."
Danny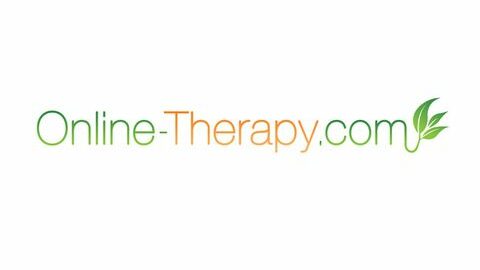 What Our Expert Says About Online-Therapy
When Dr. Elizabeth Lombardo, Ph.D., founded Online-Therapy, she developed something unique and untouched. You are given a personal therapist who works with you while you finish the 8-section CBT (Cognitive Behavioral Therapy) program, which is meant to help you challenge your negative thought patterns.
You will get one or two 30-minute live chat sessions, which may be done by video, audio, or text, depending on the subscription you pick. Your therapist will lead you through the transition process by using thorough worksheets and journaling.
Scheduling Live Chats/Video Chats
To communicate with your therapist, you don't need to download anything; simply log in to your dashboard and select "live chat."
Customer support is available 24 hours a day, Monday through Friday, and therapists are normally available 8 hours a day, Monday through Friday.
According to the organization, it will make every effort to match you with therapists who are accessible during work hours that correspond to your time zone, so you won't have to worry about scheduling conflicts.
Customer Support
The website has a large online knowledge base and FAQ area, as well as a forum and instructional videos on yoga, meditation, and therapy.
On weekdays, customer care may be reached by live chat 24 hours a day, or you can write them an email at any time and receive a response within 24 hours. If you are in a life-threatening situation, call 911.
CONCLUSION
Getting help may be extremely beneficial to anybody, but it's a reality of life that reaching out can be difficult, and knowing where to seek can be a non-starter for many. That isn't even taking into account the expensive expense of private counseling.
Online-Therapy offers a more cheap solution that is accessible by text and email whenever you need it. The method employs cognitive behavioral therapy, which is centered on taking tangible measures to enhance your mental and emotional health, and the organization employs a diverse group of licensed therapists that specialize in a variety of topics.
Every user of Online-Therapy receives a personal workbook with exams and a notebook in which they may track their progress and have their therapist accompany them side-by-side.
Get our weekly newsletter
Evidence-based guidance, up-to-date resources, and first-hand accounts to help you in your mental health journey, wellness tips, news, and our latest articles and resources.