Talkspace has a solid reputation as one of the top online counseling services available. Talkspace has made it simple to receive treatment for people who need it, whether it's because of the unrestricted chat function, the professional therapists you're dealing with, or the convenience with which the entire system operates.
Still, it's more crucial than ever to prioritize mental health, and counseling shouldn't feel like another box to check or teleconference to arrange.
Talkspace is a text and video chat therapy platform that connects you with therapists that specialize in a variety of mental health issues.
Continue reading to discover more about Talkspace, including how it works, how successful it is, and whether it's a good fit for you and your lifestyle

Why We Like Them
Visitors to radiantpsyche get $80 off their first month! Talkspace is one of the world's largest online counseling platforms. Exchange unlimited text and voice conversations with a certified therapist and participate in live therapy sessions over the phone or through video.
Services
Accepts Insurance
Accepts HSA/FSA
Summary
Usability: The user interface is really intuitive. It's the same as talking to a friend on any other texting service or FaceTime.
Quality of care: You'll be paired with a therapist who can speak to your present issues, and transferring therapists is simple. Periodic in-app exams also aid in tracking your overall improvement.
cost for this service, which starts at $260 per month, felt high.
What I Enjoyed
You may send a message at any time and will be given an estimated response time. You can schedule your visits from anywhere using mobile treatment.
You can connect through text, voice chats, or video messaging if your device has multimedia sharing capabilities.
Talkspace provides films and exercises to help relieve stress and develop coping skills outside of treatment sessions.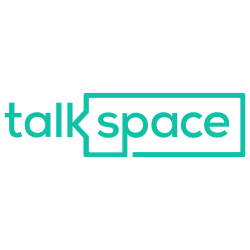 Get $65 OFF
About Talkspace
Talkspace is a website and app for online counseling that matches you with qualified therapists based on their specialties. Individuals, couples, and teenagers can get help from licensed therapists from around the country for a variety of mental health issues, including depression, anxiety, and stress, parenting, trauma and bereavement, drug abuse, LGBTQIA+-specific themes, eating disorders, and more.
Talkspace and other online counseling sites make getting mental health help more accessible. According to Jamie Micco, Ph.D., a board-certified psychologist and head of the Anxiety & Depression Association of America's professional education committee, there is now a scarcity of mental health therapists in the United States.
While Talkspace does not claim to be a replacement for traditional, in-person therapy, it does strive to make counseling more accessible to more individuals. According to a recent study by UC Davis Health's chief wellness officer Peter Yellowlees, asynchronous telehealth (virtual treatment that takes place via text or video but not in real-time) can help improve the outcomes of mental health care.
What Subscription Plans Does Talkspace Offer?
Talkspace provides several various talk-therapy membership packages, with prices ranging from $260 to $400 per month depending on the plan and region. The precise pricing isn't revealed until checkout.
The three main subscriptions available are:
The Unlimited Messaging Therapy Plus Plan: This is the most affordable plan and it includes text, video, and audio messaging with your therapist but no live sessions.
The Unlimited Messaging Therapy Premium Plan: This plan includes text, video, and audio messaging with your therapist, plus one 30-minute live video session per month.
The Unlimited Messaging Therapy Ultimate Plan: This plan includes text, video, and audio messaging with your therapist, plus four 30-minute live video sessions per month.
Can You Change Your Subscription?
Through your client portal or the app, you may upgrade, downgrade, alter, or freeze your membership at any moment. Even if you modify your subscription in the middle of the month, it takes effect instantly. The greater difference is invoiced during the following payment period if you upgrade. If you downsize, the difference will be reimbursed to your account in the next billing period.
Are There Discounts Available?
When you sign up for Talkspace, you may often get a discount ranging from $65-$200 off your first month. These special offers are frequently advertised on the website's front page.
Get $65 OFF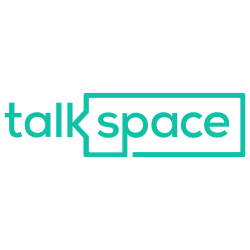 Talkspace Special Offer
Sign Up Today! Get $65 off your first month with code APPLY65 at Talkspace.com!
Sign Up Today! Get $65 off your first month with code APPLY65 at Talkspace.com!
Show Less
Ease of Use
You can communicate with your therapist in the following ways:
24/7 online messaging
Audio messaging
Phone call
Video conferencing
You will have access to your room once you have been paired with your therapist, where you can communicate or leave an audio message for your therapist of up to five minutes in length. While they are not live conversations, you may expect to hear from your therapist at least once a day, five days a week.
The work schedule of your therapist is displayed on their profile, giving you an estimate of when they will react. The therapist determines the length and depth of their reaction. 89 percent of the users we polled thought Talkspace's online chat messaging was excellent or very good.
Therapist / Counselor Screening Process
More than 5,000 therapists work with Talkspace, with degrees ranging from PhDs to PsyDs and beyond. Every counselor has gone through a thorough background check and must adhere to professional standards such as:
Talkspace also provides ongoing training and testing for its therapists to maintain high levels of professionalism and service quality. The Talkspace service is HIPAA-compliant and employs SSL encryption to maintain the highest level of security and confidentiality for all of its users.
Types of Therapy Offered
Talkspace began as a corporation specializing in talk therapy, but it has now extended to include couples counseling, teen counseling, and psychiatry.
Anxiety
Depression
Trauma
ADHD
Bipolar
Stress management
Relationship Issues
Addiction
LGBTQ issues
Parenting
Family
Social anxiety
Bullying
Spiritual/faith issues
Business growth
Pricing & Special Offers
Messaging Therapy Plus
Messaging Therapy Premium
LiveTalk Therapy Ultimate
Pricing

$65/week

$79/week
$99/week
What's included
Unlimited text, video, audio messaging

Guaranteed daily responses 5 days/week
Unlimited text, video, audio messaging

Guaranteed daily responses 5 days/week

1 live video session/month
Unlimited text, video, audio messaging

Guaranteed daily responses 5 days/week

4 live video sessions/month
Pricing & Special Offers
Is Talkspace Right For You?
Talkspace may work for you if:
You have a busy schedule.
You have a demanding job.
You prefer to text over make phone calls.
You have mild to moderate anxiety or depression.
You want both talk therapy and access to a psychiatrist.
You need medication management.
You're a college student.
You're part of the LGBTQ+.
You need couples therapy.
You're a teenager.
---
Talkspace Online Therapy
Talkspace connects you to licensed therapists based on their expertise from across the country. Chat with a therapist online about sleep disorder, anxiety, panic attacks, addictions & stress.
---
What's Unique About Talkspace?
Couples counseling is also available at a discounted rate of $79 per week or $71 per week for a three-month package at Talkspace. This is useful if you and your partner are facing relationship problems and wish to seek counseling jointly. Clients have the option to discontinue their subscriptions at any time.
Fast and convenient (no wait time)
Talkspace experts are available 24 hours a day, 7 days a week. Your therapist is available to communicate with you 24 hours a day, five days a week. You may immediately send a text message and get a response to the pressing concerns you're facing right now (therapists are meant to respond daily).
One of the reasons for its high success rate is because they Deal with the problems as soon as possible, and seek a resolution as soon as possible. It also removes any waiting time because your therapist is always just a text message away.
One of the most significant barriers to people receiving the treatment they require is a lack of financial resources. Long sessions strung out over weeks, months, or even years may quickly deplete your money account, and most individuals can't afford it. Talkspace's unrestricted talking solves this problem.
Unlimited talking allows you to express what you need to say without worrying about money. It lowers the cost of the complete therapeutic procedure. By eliminating this significant barrier, Talkspace is essentially putting treatment into the hands of those who need it the most.
IBM is a machine learning system that matches you with the most appropriate therapist for your personality and therapeutic requirements.
Talkspace includes therapists that specialize in working with teenagers and the challenges that they face. Teens can open up, feel comfortable, and receive much-needed guidance, support, and help by speaking their language and discussing their difficulties.
Professional emergency resources are also available on Talkspace in case you or someone you know requires them. Suicide Prevention Lifeline, Family Violence Helpline, and Planned Parenthood are just a few of the great resources available through the Talkspace network.
Get $65 OFF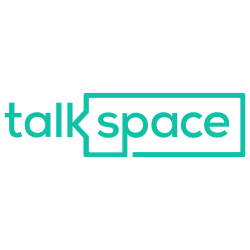 Talkspace Special Offer
Sign Up Today! Get $65 off your first month with code APPLY65 at Talkspace.com!
Sign Up Today! Get $65 off your first month with code APPLY65 at Talkspace.com!
Show Less
CONCLUSION
Talkspace has a lot to offer the general public, but its cost, accessibility, and professionalism are the most important features for you. This online counseling service offers expert treatment to those dealing with real-world challenges and assists them in resolving those issues so that they may live a healthy, well-adjusted life.
Talkspace's cheap plans even allow individuals who cannot afford more traditional types of treatment to receive the support they require. Speak with a skilled therapist from Talkspace now, and experience the relief of finally having expert help.
Get our weekly newsletter
Evidence-based guidance, up-to-date resources, and first-hand accounts to help you in your mental health journey, wellness tips, news, and our latest articles and resources.