Covenant Eyes Overview
The Covenant Eyes is a smartphone monitoring app that works nicely. This application may be used to effectively establish control over the target devices. This program is effective in blocking access to pornographic websites on the target phone. While enforcing the filter function, it searches the website content rather than the website URL. This program is intelligent enough to keep track of the Chrome browser's incognito window. It employs an accountability-based service and emphasizes the use of non-pornographic devices.
This program aids users in overcoming their pornographic addiction. Screen Monitoring is the program's most prominent function, and it analyzes screenshots using Artificial Intelligence. This software can help you overcome your troubles with pornography. This program is designed in such a manner that it can effectively deal with pornographic issues.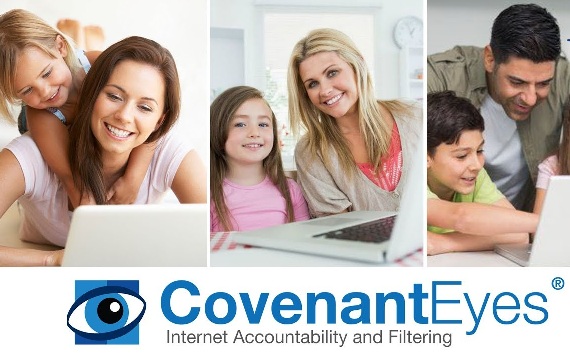 The pros and cons of Covenant Eyes
Pros
Screen Accountability is fantastic, as it safeguards your devices from bad information and websites.
The browsing results of the target device are reported in activity reports. It comprises a collection of screenshots that have been processed.
Amazing privacy settings for preserving the user's personal data with the utmost care and updating the database on a regular basis.
It comes with a YouTube restricted mode that prevents pornographic material from entering the device.
Safe search is a useful feature that helps you build a secure surfing experience on your devices.
It effectively works on a variety of gadgets.
cons
When compared to Android, The Covenant Eyes runs admirably on iOS.
On Android phones, the performance appears to be bad.
Chromebooks and Kindle Fire do not have the Screen Accountability function.
This program isn't designed to keep track of text messages on a target device.
There are no alternatives for limiting children's and teenagers' screen time.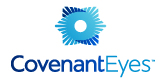 Covenant Eyes
Quit Porn. Live Your Best Life.Covenant Eyes helps you live porn-free with confidence.
Defeat Porn with Covenant Eyes
Join together
to defeat porn.
Your allies will get detailed information on your screen behavior, which will reduce the desire to watch porn.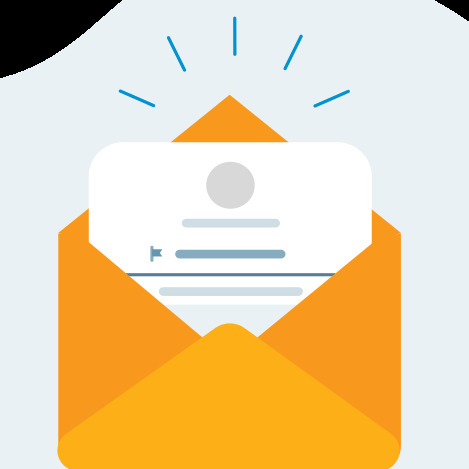 Life-Changing Conversations
Your allies will be there to lift you up when you fall down and applaud you when you triumph thanks to meaningful discussions.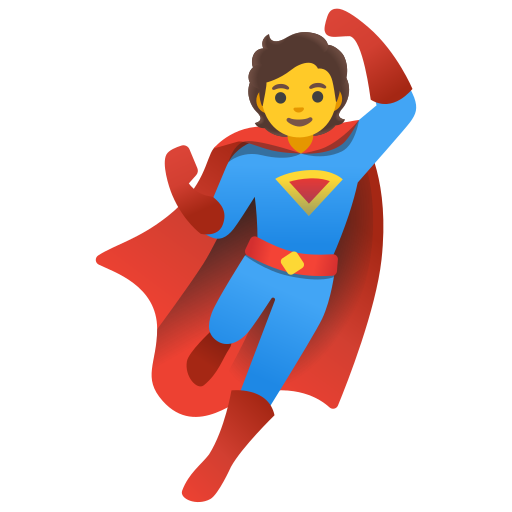 Breaking Bad Habits Forever with new ones
You may fly to new heights both online and offline with the support of your pals, and say goodbye to porn forever.
Don't have an ally? Covenant Eyes can still help.
how Covenant Eyes Work
With Covenant Eyes, you can escape porn and stay free. Our device-wide accountability allows you to use the power of connections to quit watching porn and maintain a lifetime of freedom and integrity.
WHY ACCOUNTABILITY HELPS YOU QUIT PORN
Covenant Eyes monitors your devices and sends a report of your device behavior to a trusted friend or ally to assist you to quit watching porn. This report holds you responsible to your ally and promotes talks about responsibility. Yes, there will be discussions on how and why you use your gadgets, but there will also be discussions about your life in general—highs and lows, hobbies, and family.

Understanding the science of recovery and employing a porn filter are both critical components of achieving freedom (which is why we provide our user's plenty of educational resources and optional porn blocking). But it's because of accountability and a genuine relationship with a trusted friend that we've been able to assist over a million people in their fight against porn.
HOW OUR ACCOUNTABILITY WORKS
Our Screen Accountability program monitors your devices using powerful artificial intelligence, takes screenshots of your screen activity on a regular basis, and then sends a report of any suspicious behavior, circumvention efforts, or other activities to a trusted ally you've specified.
On your smartphone, all screenshots are encrypted and blurred. We never send or save screenshots that aren't blurred. Your privacy is extremely important to us.
Is Covenant Eyes any good?
When compared to Android, The Covenant Eyes runs admirably on iOS. On Android phones, the performance appears to be bad. Chromebooks and Kindle Fire do not have the Screen Accountability function.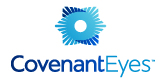 Covenant Eyes
Quit Porn. Live Your Best Life.Covenant Eyes helps you live porn-free with confidence.
Does Covenant Eyes monitor screenshots?
The answer is no, and the way it works is actually rather cool. After the algorithm has processed the screenshot, it is first destroyed. Second, if a graphic is recognized, the image is blurred three times before being submitted to Covenant Eyes servers and assigned to your accountability partner.
Covenant Eyes is the only monitoring service that covers iOS devices as well as Covenant Eyes. Screen Accountability is used by our browser software to examine all of your web activities. Our VPN-like technology keeps track of domains browsed from any app on the device. This information is exchanged with a trusted ally, allowing you to safely utilize your iOS device.
PARENTS LOVE COVENANT EYES ACCOUNTABILITY TOO
Our service offers you insight into how your children use their devices and helps you have talks with them about their online choices. According to research, families who utilize Covenant Eyes are more effective in passing on their values from generation to generation.
FEATURES
An emailed report of screen activity
Encrypted datatransferring
Optional porn blocking
Optional YouTube Restricted Mode enforcement
Devicewide Google and Bing SafeSearch enforcement
Customizable domain block and allow lists
Unlimited devices, with up to 10 users per account
Free ebooks and email challenges for thosewho struggle, spouses, allies, pastors, and parents
Online, email, chat, and phone support
Are The Blurred Images Unhelpful For An Accountability Partner
When a pornographic image is detected, it is concealed in the email sent to your spouse, and they must click a link to view it. This was then blurred – you may enhance the image in stages to see more of what it depicts, but you won't be able to make it totally clear. My accountability partner stated that if pornography was a source of personal conflict for her, she would prefer not to receive the photographs. The visuals were blurred enough that she wasn't likely to have lusty thoughts when she saw them.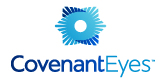 Covenant Eyes
Quit Porn. Live Your Best Life.Covenant Eyes helps you live porn-free with confidence.
Top Covenant Eyes Reviews
479Michael Purity and trust are worth every expense "I've been fighting porn addiction for a long time. I've had my fair share of ups and downs, but downloading covenant eyes has been one of the most significant game-changers in this journey. For nearly a year and a half, I've had Covenant Eyes loaded on my laptop and phone, and I can't picture walking in purity without it. I've been clean for over a year now, thanks to this service, the support of my friends and wife, and the Grace of God. This service isn't flawless, but it's far superior to leaving your browser open and expecting yourself to resist temptation. I once overheard a man criticize the phrase "struggling with politeness."
DONA26 Amazing app – Needs more tweaks. CE has been a fantastic experience overall. It will limit or restrict your access to pornographic websites, but it will not set you free. Remember, this is supposed to enhance your chats and create accountability, but you must ultimately want freedom above porn. CE was important in my liberation from porn, and I strongly recommend it to anybody seeking liberation. You combine CE with a supportive companion, some tough dialogues, ruthless self-honesty and self-examination, and, if you're a believer, God as well. For the most part, the software works well, but future upgrades may provide greater integration with iOS. As an example,

Gregory Great accountability, but there are bugs This app's ability to track my complete iPhone is a significant improvement. I wish iOS devices were more compatible with applications like Covenant Eyes, which hold individuals accountable for how they use their gadgets. There were a few flaws and issues that needed to be fixed. For example, my Internet connection will periodically be completely down for a short period of time. I can either remove and reinstall the software to solve it, or I can wait for it to fix itself. In addition, the program appears to interfere with my location services. While driving and utilizing cellular data, my Apple Maps seems to have trouble locating me. That would be fantastic if it could be resolved. In general,

Get our weekly newsletter
Evidence-based guidance, up-to-date resources, and first-hand accounts to help you in your mental health journey, wellness tips, news, and our latest articles and resources.